Adobe Photoshop is one of the powerful and famous image editing software for photographers and designers. The software has both simple and advanced features that users can uses in editing. Learning how to use the software properly is not easier more, especially to beginners.
The photo editing software is usually updated at a given period. This is done to keep users updated with the current features and equip them with the new photo editing skills. The use of the best photoshop tutorials will help you learn how to use various software effectively.
Below are the top 10 Photoshop tutorials for beginners
Photoshop CC 2018 full tutorial for beginners
This is one of the top free tutorials that overviews how Photoshop CC 2018 works. The tutorial teaches the users the basic toolbar, options information, and windows in photo editing. It also explains the essential skills that are used in Photoshop.
This is an excellent tutorial that gives a general overview of Adobe Photoshop. It also lays a solid foundation that will be ideal for advanced features. The tutorial takes 15 minutes, and hence it is short, and you can follow.
Photoshop Refine Edge Tutorial
The refine edge tutorial for beginners was created by one of the top and favorite YouTube channel called 'photos in Color.' The tutorial teaches the newbie how to place an object on a transparent background.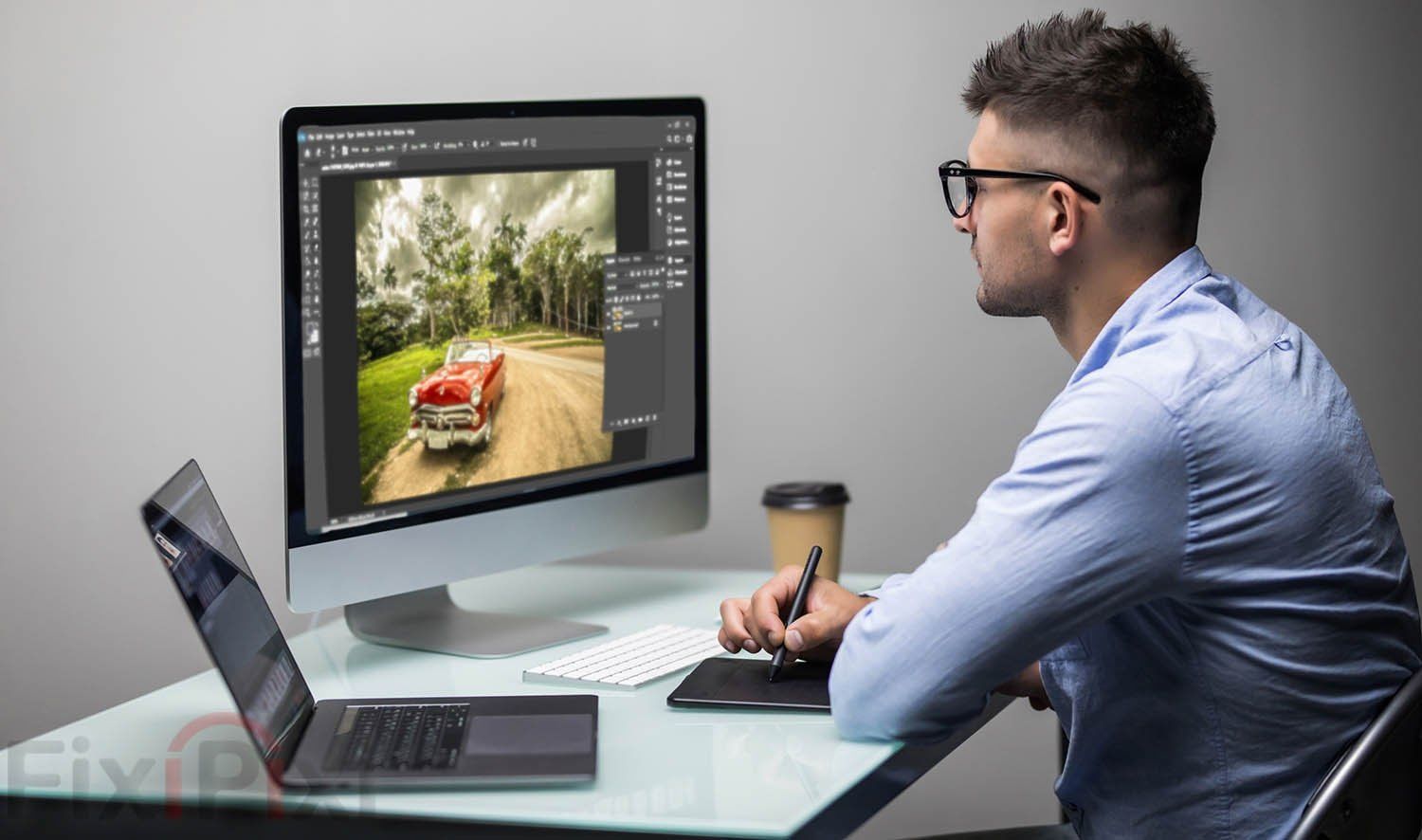 This is one of the top techniques that most software uses. This will help the beginners to have that technique. This technique is majorly used in advertisements and e-commerce.
Quick Photoshop Manipulation tutorial for beginners
Do you need a quick and easy to follow Photoshop tutorial that is perfect for beginners? This is one of the top tutorials that equip learners with PA skills. The tutorial is ideal for all that you are looking for if you are new to Photoshop.
The tutorial illustrates the basic concepts of image editing details and quickly. It allows the learner to learn and master the photo editing necessary skills rapidly. There are more than 1 million viewers who have watched the tutorial hence showing how good it is.
Get to know Photoshop.
This tutorial might not be significant to others, but it has a variety of videos that guide you on Photoshop's basics. It provides text tutorials paired with videos on the step-by-step format you need to follow in Photoshop.
It has various tutorial topics on Photoshop basics like 'change of image size,' adjust the image quality, work with layers, background change, and so on. This tutorial is essential for all those who want to take their Photoshop to the next level. It lays a good foundation for advanced Photoshop learning.
Photoshop tutorial for beginners; the quick start Guide
This tutorial was first published in the mid of 2016, and it has been great in equipping beginners with Photoshop basics. It introduces Photoshop's basics to beginners, but it also let them know the top 10 things that beginners need to know about Photoshop.
Honestly, this is one of the best tutorials if you do not know where to begin. All the basics are done in step-by-step that are easy to follow.
Beginner Photoshop Tutorial
This YouTube tutorial enables beginners to learn the top 10 significant easy image effects and various techniques to improve tour images. These techniques are vital for UI design beginners and photographers. Such skills include soft dreamy glow effect, light leak effect, white effects, and others.
The tutorial is perfect for you because it helps you to improve your PS skills in a short period. As a beginner, you will also know some tricks that you can use to get high-quality work on your image.
Dispersion Effect Photoshop Tutorial
This tutorial isn't as popular as the others, but it will help you learn how to create a dispersion effect. It will also help you to learn about the disintegration effect of Photoshop CC.
This knowledge will help you as a beginner; it is also easy to follow and spells the procedure you will follow.
Blending Multiple Photos in Photoshop tutorial
The blending of multiple images on Photoshop is vital to all great photographers. This Photoshop tutorial will equip you with the basic techniques of blending multiple images in Photoshop.
The tutorial was created in 2016, but it has been a great one for photographers who want to take their profession to the next level.
The tutorial features a step-by-step guide on how to blend modes successfully and layer masks. It also teaches the learner how to adjust layers and gradient maps on the images.
Ten steps to getting started with 3D Photoshop tutorial
An excellent 3D effect is ideal in enhancing photo design, text, website, app, and others. As a beginner, you need to equip yourself with the skills to achieve it. In the tutorial, you will learn how to create the original 3D object and convert the existing graphics onto 3D objects.
These ten steps provide you with a great technique that will dramatically improve your photo design and website.
Crop images in circle shape Photoshop Tutorial
Knowing how to crop your photos is vital. This Photoshop tutorial teaches you in a 5-minute video how to successfully crop images in a circle.
Over the years the tutorial has more than 1 million viewers; this shows how important the technique is. So this is one of the top techniques that, as a beginner, you need to learn.
Final thought
There are so many Photoshop tutorials for beginners in the market. The tutorials aim to equip the learners with the basic skills that are required in Photoshop. We have highlighted the top Photoshop tutorials that can provide you with the skills necessary in Photoshop.
It is good to know that different tutorials provide different skills in Photoshop. The tutorials use various tools, and therefore when choosing your tutorial, it is good to know what your goal is and which tutorial will help you achieve it.