If you have never tried out various photoshop tools, then this article can be your great partner. Playing with photoshop tools is fun because it allows you to discover all your images differently, giving them varying shapes. If you are ready to do such experiments, this article should take you through the entire process. The article also contains some useful information concerning the square brush and top five square brushes I photoshop.
Besides, you will be able to know why these square photoshop brushes are important to you. Remember, this is something that you can do yourself; no need for seeking the expert's help.
What is a square photoshop brush?
A square brush is special when it comes to Adobe Photoshop, useful for various photo editing services. These brushes are not only meant for professional photo editors but also amateurs can use them. I say so because they are not complicated; short-term training is enough to understand/know how to use it.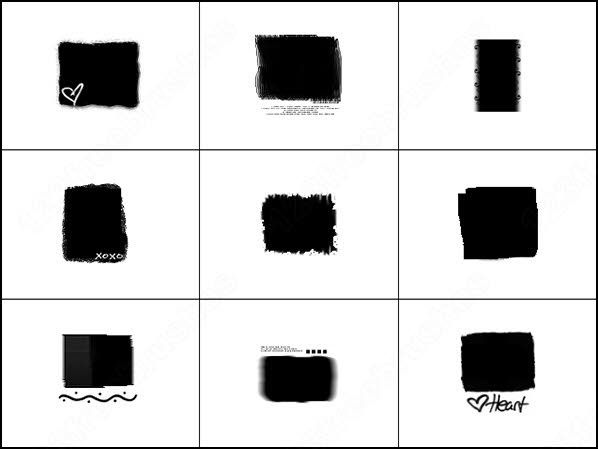 This brush comes in a square shape (the source of their 'square' name). They are very important in helping you to remove a specific part of an image squarely. This statement implies that you will reduce or erase an unnecessary portion of your image, giving it a new and unique look.
Remember, this brush is not limited to only squaring the photo; you can still use it on other shapes. Square brushes are special tools that experts often use to create multiple new effects on an image. It is evident that the advanced photoshop version comes with 24 brushes set.
The most interesting part of each brush is that their respective shape and number introduce them. They also have distinguished purposes; they have a different mission to accomplish. Therefore, to determine which one is bigger and smaller, the answer will be number 24 and 1. The 24square brush is the biggest with a mammoth size.
Advantage of square photoshop brushes
Broadly thinking, there is no tool put forward without a genuine reason. Every tool comes with a mission to accomplish; we expect to achieve something after using them. This law applies similarly to these square brushes in Photoshop editing services.
They are important and intentionally included in the tools to handle some tasks. There are multiple reasons as to why you need these brushes under this article. Therefore, below are some of the obvious reasons as to why these square brushes are advantageous. Remember, these advantages are general, and they explain the exact reasons you need to download these brushes on your Adobe photoshop.
They are useful in creating great square tools; a square brush tool is useful for helping you develop a powerful square tool, which is difficult for a typical designer who uses other tools. Who doesn't like to be unique? We are all unique in different ways, and it is the wish of every photo designers to come up with unique images.
Use square brushes to draw pixel charts, and this is an important term that I can describe to you. Discovering such art is amazing as you can easily generate pixel arts at the comfort of your desk. Experts will tell you how challenging it is to use other tools to create pixel arts.
On the other hand, the tiny square dots help you generate giant pixel arts eventually. This is another reason why many photo editors fell in love with a square brush tool in photoshop. These photo editors are widely using the tools for designing different objects or square objects that they will eventually become a square object.
These square brushes are also useful for drawing certain patterns. A little clue on how to create square brushes can help you develop multiple designs and patterns. Besides, these brushes will help you leave the images with professional outlooks, making them much better than before. Doing does not only sell your name but also portrays your skills concerning photo editing services.
How to make square brushes
Now that you know what a square brush and what some of its advantages, let's now look at how we can create square brushes in Adobe photoshop. Remember, you will get the square brush tool automatically when you install Photoshop software. The most exciting fact about these brushes is that you will have to search for your favorite by default; the shape looks resembles a circle.
Below is a complete guide on how you can make square brushes in Photoshop. It is simple, and you only need time and an updated Adobe Photoshop; you are ready to go. Let's get started.
Step 1: Selecting the brush tool
This step is simple because it only involves getting the right brush tool from your menu bar. Clearly, have a look at the toolbar menu and then choose your favorite brush tool.
Step 2: Opening the selected brush tool
Don't worry about this step because it is also straightforward. Now that you have your brush tool, the next step will be to right-click to open it. You will see something like a round-shaped brush tool plethora.
There is no much about this step because it only involves opening the selected brush tool.
A brush list will appear; please click on the arrow button at the right corner. You will experience the magic as broad-brush options will appear.
Step 3: Choose the square brush option
You will only reach the brushes by scrolling down the menu. You will find the square brush option at the bottom. Get it from here.
Step by step guide on how to How to make square brushes
It is simple to make a square brush the way you wish. Now that you know how to generate it let's the following detailed procedure.
Step #1: opening an open window
Open a new window in your Photoshop software and select the "rectangular marquee tool."
Step #2: Create a blank section
Under this step, you should try to come up with a blank section. It is simple as you can do so by pressing the shift button and drag it.
Step #3: Making them look black
For professionalism, you must ensure they are black. The process involves pressing (SHIFT+DELETE). It will automatically convert to black.
Step #4: Finding the edit option
This step involves nothing less than finding out where the edit option is. After doing so, you will have a "Define new brush preset" option. Clicking the option will allow you to establish your square brush
That's all about it. Strictly follow the above procedure to make a square brush within Photoshop.
Top 5 square brushes in photoshop
There are several square brushes in photoshop that helps you generate clear and professional images. This section will only equip you with the top five square brushes in photoshop. They include;
Decorative Square Frames Brushes
Million photo editors widely use this square brush in the world to generate digital photos. These decorative brushes are suitable for highlighting design or their portion. You will fall in love with these frame brushes as they are attractive. More so, you can use these brushes to enrich your projects with a substantial ethnic flavour.
Southwest border Brush
Downloading this latest southwest border brush will make you feel like touring Arizona or New Mexico. With this brush, you automatically get not less than ten varying southwest border brushes together with five pattern files. You will enjoy a Native American ethnic feel from the patterns. Remember, what you only need is to download an updated version to benefit from such services.
Geometric Pattern Pack 1
Here is another newest square brush in photoshop that is also necessary for your daily photo retouching services. This package comes with star patterns, shape and line patterns, and circle patterns. These different geometric pattern packs are essential, and you can apply them on various projects. Remember, you can download them from sites like Vecteezy.
Geometric Pattern Pack 2
The fourth square brush looks like the third option with an almost similar purpose. This geometric pattern pack two features six different latest geometric patterns. You will fall in love with these brushes because they are seamless and come with tile style. Take your images to the next level using this technique and attract many customers.
Colourful square patterns
The last brush option is the colourful square pattern in a six photoshop seamless set that you can use on backgrounds and wallpapers. These square brushes are free for both commercial and personal use. They are the best to enhance the background the way you wish, giving an image a suitable and attractive background.
Conclusion
Hopefully, this article equips you with all information you might need to know concerning "What is a square photoshop brush, and how to make it?" From the above article, we can agree that making a square brush is simple if you are have updated Adobe photoshop software. This tutorial is the simplest as you can generate square brushes within seconds.