The most important part of Bangladesh's eCommerce sites is faith achievement. Evaly has gained the trust of customers from the starting of their journey. When the other eCommerce sites are not concerned about their discount and offer, Evaly has grown up. It's more than one year since they have started their journey. Within this very short time, they have created a huge change in the field of eCommerce sites. 
The present world has an average of 58% internet users. This number is repeatedly increasing day by day. But the interesting thing is that according to the BTRC report, the percentage of internet users was 52.77% in 2018. In 2019, we spent nearly 3.53 trillion dollars on eCommerce marketing. What say? Though we are not used to the word trillion. 
We see the figure in the billions. But when you want to write the number in the trillion, you need to add 12 zero to write 1 trillion. Probably this number will cross more than 54 trillion in 2022. Based on this global eCommerce GDP rate Bangladesh also stands in a strong position. And Evaly is the shining star among all eCommerce sites in Bangladesh right now.  
How Evaly change the Bangladesh eCommerce industry
When people are afraid about eCommerce product quality & quantity, Evaly gains the trust of customers by fulfilling their promise in time. Who will believe that you will get a T-shirt or mobile phone at 16 TK or 21 Tk? Evaly has made these true. From that promotional sell, they do not need to look back.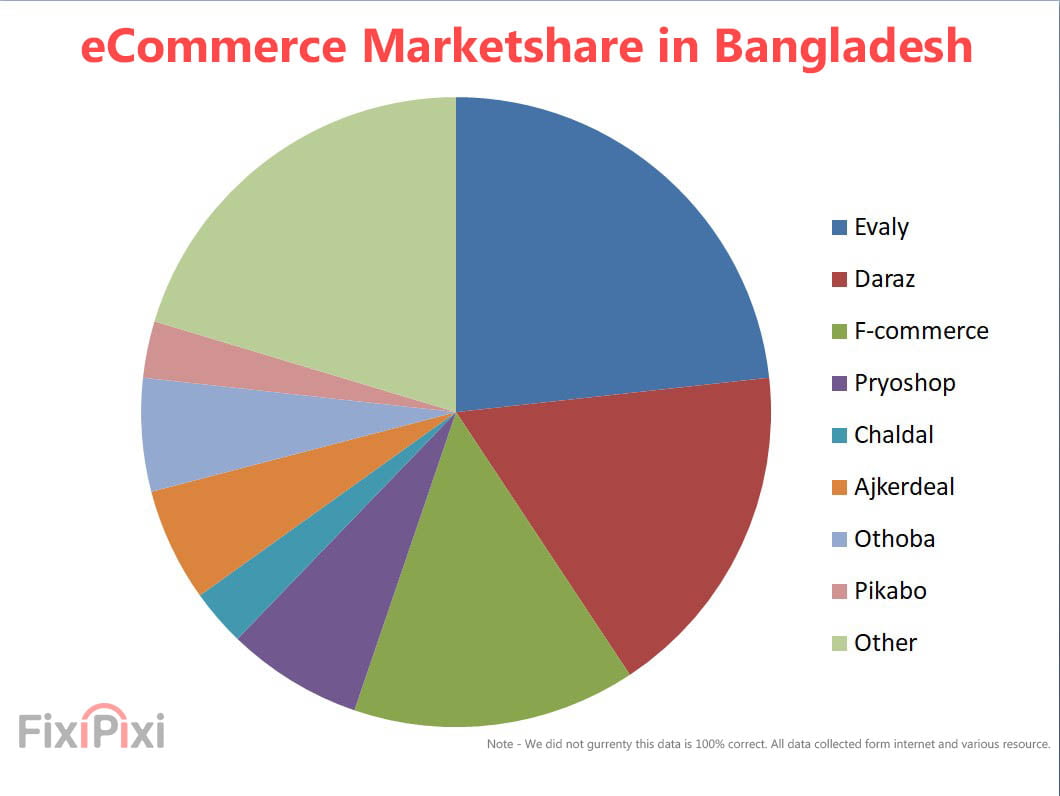 There was a time when people thought that online shopping means a waste of time & money & getting low-quality products. But at this present time when we think about online shopping, we are interested to know about the new offer of Evaly. So Evaly has changed this customer's outlook within this short timeframe. A lot of customer engagement believes the business strategy indirectly convinces economic growth all of Evaly. The main principles that Evaly is using to change the eCommerce view of Bangladesh – 
Trusted seller – 
In the first stage of appearing in the eCommerce world, Evaly decided to gain the customer's faith by providing their service & products. If we compare this strategy with the other eCommerce sites like Daraz, Othoba, or Priyoshop, we can understand very well. The other eCommerce sites are not much concerned about their discount offer. Evaly has created a wide community to contact their customers. So the customers can easily get all updates about any products or campaigns. 
All in one store – 
Maximum eCommerce sites are working on a niche like fabrics, daily commodities, ladies or gens items, electronic items, or entertainment items. But if you visit the official website of Evaly, there you will get all category products services. From the small item to the large item, all are available on Evaly online marketplace. Like daily commodities to the luxuries things, all are available there. 
Reliable Delivery System – 
Evaly has more than 2000 stores in its marketplace. There you can enjoy the best possible delivery service as you want. With the maximum pick-up points, you can enjoy your online shopping experience. To enjoy a special delivery service, Evaly has launched the Evaly Express application. Customers can use this application on a mobile device or computer with an internet connection. Within 48 days, the customers will receive their product. This is the new strategy to power up their delivery services. 
Flexible Payment gateway – 
To collect your desired product, you need to pay in advance. Within a fixed timeframe you need to payout the amount. When we are talking about the payment method of Evaly, there is a special fact. They do not have any cash on delivery service where other eCommerce sites are losing up to 20% of orders at the last moment. Because the others are providing cash on delivery service, when people pay in advance, they will be concerned about their product. When you don't have any liability to receive that product, also have the chance to face the order cancellation problem. 
These are the basic principles to make Evaly the number one eCommerce website in Bangladesh. And in this way, they are also changing the economic & other conditions of the eCommerce of Bangladesh.  
eCommerce Growth in Bangladesh
If we look around globally, we have a lot of examples of benefits & changes by the eCommerce sites. It's not so far when the people of America stand in a line before the night of Black Friday. However, we know that they are crazy about shopping—something like our country Ticket counter line for getting a train ticket. In 2019, nearly 8600 shopping malls will be closed. We guess that the number of this list will be increased in 2022. Do you get the exact reason behind it? Where people are crazy about shopping. So where are they engaging instead of shopping malls? Yes, the answer is "Online Shopping".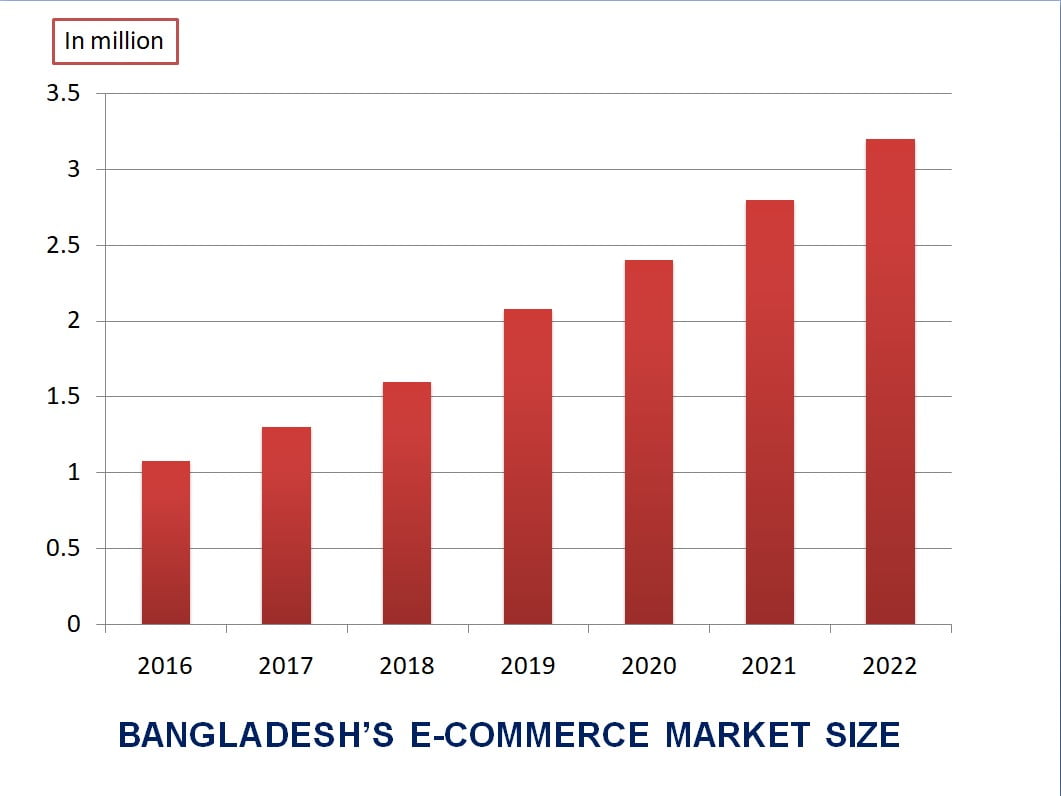 This data is collected from statista
Same here in our country. When you don't need to face the hassle of the marketplace & get the required things at your door, what will be the reason to go to the market physically? First of all, when we go to the marketplace, we get confused. Bargaining the price, product quality, crowd of peoples & the most importantly killing time. Without these all hassle, if we get our desired product at our door, then why will we go to the market. To handle these issues, we need to know the accurate details and information update. 
According to the recent market analysis, our eCommerce market is going to surge $20 billion by 2020. Where the Indian retail market is expecting 69 billion. If you follow the recent graph of eCommerce business in Bangladesh during this pandemic situation of Covid – 19, we can see that the online marketplace has raised in 70% to 80%. People during this pandemic condition got more involved with the online market. Rezwanul Haque Jami, vice president of E-Cab, said more than Seven hundred fifty organizations are associated with Bangladesh eCommerce Business right now. On the other sides, physical stores will be closed very soon. So the growth of the online marketplace in Bangladesh is unprecedented.  
What is Evaly?
Evaly is an eCommerce website where sellers and buyers would be able to connect with each another directly. Evaly promotes sellers in its platforms, and buyers can be in direct contact with these sellers. It was founded by Mohammad Rassel at 16 December 2018. As of August 2020 evaly is recorded to have more than 3.8 million registered users over 120000+ small and medium sellers.
Subsidiary services of Evaly
To expand the customer services & make the processing more flexible, Evaly has launched some subsidiary service applications. 
Evaly – Online Shopping Mall
Through this application, the customers are able to purchase any product from their home with a few clicks through their fingers. Provide a safety pin to make sure the apartment of your building is from our website. Use your computer or a smartphone with an internet connection to use this application. In house data mining & optimizing to enjoy the platform of fullest excellent. Only Evaly has 100% right & access to utilize customers' personals & resources. All in a one place shop like a pencil, book, drees top cars & others all are available there. The apk has only one limitation limited by Evaly by itself. The customers who are more than 100 meters away from the shop can only order there.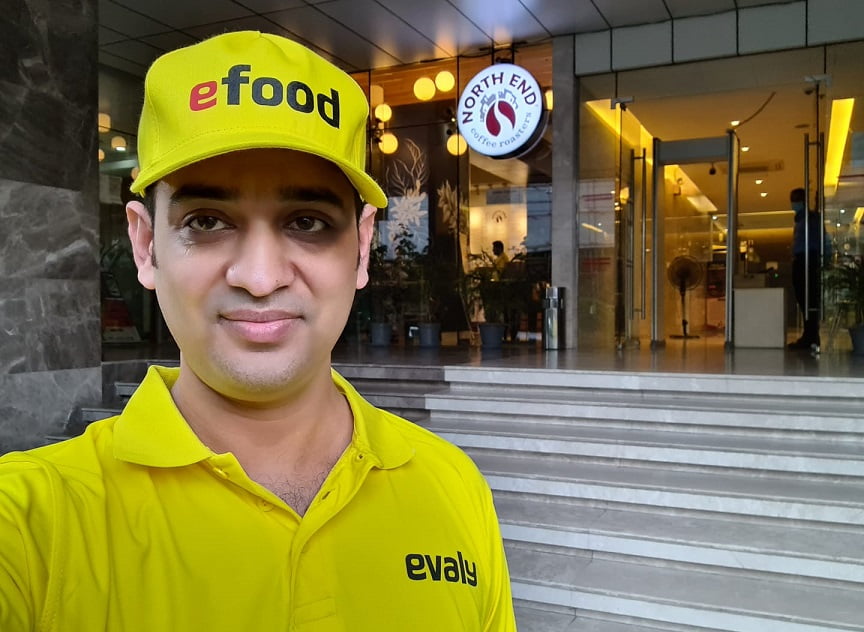 eConnect – Social Network of B2B2C
This application will allow you to connect with the sellers & buyers to let them know about a single thing or notice through the newsfeed. Sellers or buyers can also share their feedback or review through different communities. You can also ask your friend to recommend your services & others. 
eFood – Express Food Delivery
To enjoy the super fast food delivery service download this app. Bring your comfort at any time by having the best desirable food from your nearest restaurants. From the thousands of options click a few to make your meal more delicious. To check the availability in your city or town of this super-fast food service of Evaly, download this app. 
eBazar – Buy Sell Everything in Bangladesh
eBazar is not only for the buyers but also for the sellers also. The advertiser & the users both are engaged on a single marketplace. Free of the cost you can take this opportunity to sell your products. Electronics to even property, all can buy & sold from this one platform. Identify your desired item by using the listening or searching option. Make a simple deal over the phone or chat. 64 districts are now under the service of Evaly eBazar. 
eKhata – Your Financial Diary
Users can use this application to track their financial expenses – income, lending & borrow, easy access calculator, find the nearby shop & purchase, start selling your own products by adding a shop on this platform. Add new products from the outer category, easily manageable invoices & transaction procedure. 
Evaly Hero – Express Delivery
To enjoy a special delivery service download this app from the app store or play store. To power up the delivery services within 48 days "Evaly Hero" is the best app. To buy all goods & products from every sector use this application from every location of Bangladesh. Place your order from this application by using a security pin for the apartment of your building.  
Pros of evaly:
Huge discount champaign one after another 

40% to 50% or more discount offer.

50%, 60%, 100% or more cashback offers.

The best possible crazy offer to attract customers. 

All category product services in one platform.

Occasional gift cards offer to expand the amount of your money.

Grocery shop to get all grocery items within 1-2 days. 

High configure product but low budget.

One platform with a variety of merchant shops. 
Cons of evaly:
Poor customer care support.

Place order above 500TK. 

Lingering process of product delivery based on delivery policy.

Sarver jam issue during posting a new champion post.
At this moment, Evaly is the most wanted topic in the Bangladesh eCommerce world. Customers of all ages are interested to know about Evaly update news. Evaly has achieved this success within the last two years. Within this short time, they reached a leading position at Bangladesh eCommerce sites. From a recent flash out of "Evaly – The new trap of Digital business". After that flash out different media or newspapers or magazines or blogs write on Evaly, their business policy & others. To solve this issue, Bangladesh banks decided to investigate their business details.
Finally, Bangladesh Bank gets them free from all ordinances. But still, now some people are confused about the activities of evaly. So to get them a clear concept we would like to describe the activity details of Evaly. 
MLM Business?
Some people think like Evaly is doing MLM Business. It was the wrong report delivered by the Prothom Alo report. That report revealed that Evaly is the new version of MLM company as Destiny did. But the major issue is MLM is not the Business of any physical product delivery. Where Evaly is directly delivering its products at the hands of all customers. There are so many Evaly product reviews on their page or online. Even the customers also submit new orders during that unmindful situation. The number of orders was not comparatively less according to this panic situation. That was a conceptual comparison by Prothom Alo. But there is no Similarity between MLM business with the business policy of Evaly. 
Does evaly do Money laundering ?
To be accused as a money-laundering business, we need to know what a money-laundering business is? What do they do exactly? In short, we can describe that it's a criminal activity like smurfing or structuring or involved with suspicious activities. Unusual cash receiving or providing. Alternative Asian banking entities or others. Due to disguise as the major source of assets or money. So the result is they will not have the proper legal documents of all transactions or the cash source. 
But here we can see that everyone has done all of their business transactions through e-banking. So all transactions are recorded. Then the second option is, no cash receiving history. And the final things are delivered by the Bangladesh bank. If there was any criminal issue or money laundering related case, then Bangladesh Bank will never release them without any punishment or demurrage. 
Does evaly Cheated their Customers? 
To complain about someone as a cheater, we should learn about the proper definition of it. Evaly is offering its customers a lot of cashback, discount, or gift card offers. When we see the word Evaly or hear about Evaly, some words unmindfully flow in our minds – 100% cashback, 150% cashback, 50% discount, or others. That is the business control of Evaly. They have used those words as much as they can at their every campaign. Specifically, this policy makes them more popular overnight. 
When you are placing the order, here they are giving you the terms & conditions of receiving the product. On those papers, they are showing you that they need 7 to 45 working days to deliver your product. They also mention there, "if it is needed we may extend our delivery time". So knowing all the terms & conditions, how can you tell that Evaly is cheating with you. If you don't get the product after crossing your delivery lime limitation, then you can blame them. But they mentioned to you that it would take 7 to 45 or 90 working days to deliver the products. If the product is not available, they also refund you. So, how can they be a cheater? 
Difference between Evaly & Destiny 
According to some people's opinion, Evaly is spreading the net-like Destiny. And they will Embezzle money from their customers. For them, I would like to focus on some major differences between Evaly & Destiny. It's very natural that, when a company will provide you 100% or 150% cashback offer or discount or other offers like thunder offers, earthquake offers, or cyclone offers, you will be confused about their business strategy. How is this possible? What is the basic reason for doing this? How are they able to provide these vast amounts of opportunities? Is it fake? Do they have any magical power to make this happen? 
Yes, they have. Evaly has a huge difference in their business policy. If you focus on the business technique they are applying, and then you will be able to understand. There is no similarity between Destiny & Evaly. Destiny provided the money from the other clients to another. That was the MLM system. But Evaly is providing you with the online currency like cashback offers, discounts & others. In that case, you need to buy a product with that cashback money from your e-wallet. 
Especially the investment of Evaly. Worth of crores money billboard, foreign partnership, dealing partnership with renowned brands, and other upcoming business plans. All of these are the shining sites of Evaly to make them the number one eCommerce site in Bangladesh. 
So the working activities & the business policy between Evaly & Destiny is different. The people who want to comp[are them need to understand their business policy first. 
Recent Allegations against Evaly
Recently the media have submitted a report against the Evaly Business theory or technique. According to them, Evaly has some unusual issues. Like 100% cashback offer, 150% cashback offer, discounts & others. Where the customers need to pay the full advanced payment, according to the eCommerce business expert, no company can give their products 100% or more cashback offer against purchasing products. Evaly also takes a long time to deliver the products after confirming the product orders.
So the directorate team under the Ministry of Commerce got a lot of complaints against Evaly. That was something like, Evaly may be engaged with a money laundering business, they are cheating with their customers, they are fraud and others. However, the percentage of complaint numbers are comparatively very low than the regular customer's numbers of Evaly. 
Based on those major allegations, Bangladesh Bank has frozen all outgoing or incoming transactions of Evaly. They are forcing the customers to deposit their money to Evaly own e-wallet. So Evaly also has the controlling power or access to this wallet. This is the financial term of PSO & PSP. Which is not legal. 
To investigate the issue with the highest performing committee, Bangladesh bank was frozen the account of Evaly Chairman & MD with other accounts for the next 30 days. This suspension was under the act of money Laundering Prevention. On August 27, 2020, the accounts were frozen by order of BFIU, the arm of Bangladesh Bank. 
From September 28 2020 Bangladesh Bank has released all bank account access after completion of the investigation. This is the most focus point that without any punishment or any demurrage BB has to unfreeze all Evaly financial accounts. Which has proven that evaly is not engaged with any illegal issue. Their business strategy is their main business asset. Which is helping to achieve this large success. 
Law of PSP or PSO license according to Bangladesh Bank
PSP stands for Payment_System_Operating and PSO stands for Payment_Service_Provider. According to the Ordinance of 1984, the authorized party or the company should register their PSO or PSP gateway. Like payment schemes, electronic payment gateway, clearinghouse, and others. 
If you need any definition related to these issues then you can look after the SBP Act – 1956, BCO act – 1962, Companies Ordinance act- 1984, Electronic Transactions Act – 2002, PS&EFT Act – 2007, AML Act – 2010, along with all rules & regulationsSBP is issuing all rules & guidelines to be applicable. So the eCommerce companies need to follow these acts to make their payment gateway for multilateral routing or another transaction process. 
Whether you want to establish a payment gateway system or to operate this procedure then you need to take permission to prove the validity of that Business. Or it will be illegal without the registration through the SECP form. Without the principal approval in writing the application of SBP, the financial issue will not be valid to Bangladesh Bank. 
Overall – 
Till now Evaly is the top eCommerce site in Bangladesh but shortly, Evaly will be the Brand of all kinds of services. That is quoted by the CEO – Muhammad Rassel. It will be an exciting Business Model for all eCommerce business in Bangladesh. Though the buyers & the sellers both are going through a difficult situation, they will overcome it very soon. The CEO also added that. These all are informing us of the confidence level of Evaly to grow up as a successful eCommerce business model.