Any professional photographer's ultimate goal is to send satisfying photos to their clients on time and at the right level of quality. The process of sharing photos with your clients can become challenging if your files have big sizes. At FixiPixi, we have found that it is important to find a method that will transfer the files seamlessly without corrupting them or reducing the overall quality. We have compiled the best way to deliver photos to clients for you. Read on to discover more!
The challenges that emerge when sharing photos with clients
Some challenges emerge when you are delivering photos to your clients. They include:
The file size
The file's security during Transfer
The speed of Transfer
Inability to track the files
As a professional photographer, most of your clients will be companies or corporations. With this in mind, you can expect to deal with huge file sizes, hundreds of photos and the need to deliver in a speedy way. Therefore, you need to solve these challenges when sharing photos with your clients.
How to choose the correct photo sharing method for your clients
Your professional goal plays a major part in determining your overall choice as you pick a photo sharing method. Do you want your clients to get the opportunity to choose their favorite one? Would you like to present a specific, professional impression while sharing the photos? Your official goal will determine the photo-sharing method that you pick. Depending on your particular goal when sharing photos with clients, there are numerous methods that you can use to accomplish this objective. If you are wondering, "how do professional photographers give photos to clients?"We have described them below for you.
WeTransfer
Quite popular among the professional photographer circles, We Transfer is a reliable way to transfer photos to your clients. You can perform a simple drag and drop through their intuitive file sharing interface. The service also enables you to track your files and receive a notification when they are downloaded. With We Transfer, you can share up to 2GB of files.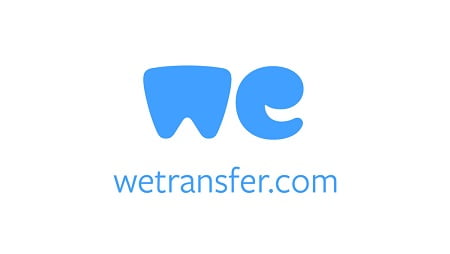 Features
Free file sharing
WeTransfer was created in 2009 by Nalden and Bas Beerens to give photographers a quick, easy and seamless way to share big files. Many of the features in this service are available to you for free.
Enhanced convenience with the Premium version
For the full experience, it is necessary to pay a subscription fee that avails the Premium features. For example, you can share up to 2GB of files with the free version of We Transfer. After subscribing to the Premium version, your sharing capacity increases up to 20GB with absolutely no zipping required. Furthermore, the paid version also allows you to transfer files with a rapid drag and drop. The Premium version of this service also enables you to determine how long the transferred files will be accessible to the client.
Pros and Cons
Pros
You can share up to 2GB of files for free
The Premium version boosts file-sharing capacity to 20GB
There's no zipping required
The interface provides an easy drag and drops method of operation
You can determine how long the files will be accessible
Downloads can be tracked
You can transfer files through email to 3 people with the Free version and 50 people with the Premium version
Cons
File transfers are deleted after 7 days in the Free version
Why you should use We Transfer
We Transfer simplifies the process of sharing files with your clients by providing an intuitive interface. The service provides a Free version with numerous features. For maximum utility, the Premium version provides everything you need for file sharing, including download tracking!
DropBox
Professional photographers regularly use DropBox to transfer their files to the clients. This Cloud-based service is the world's first smart workspace. It has a Free version that avails 2GB of file transfer capacity. For larger transfers, DropBox provides a Premium version that delivers 2 to 3TB of capacity!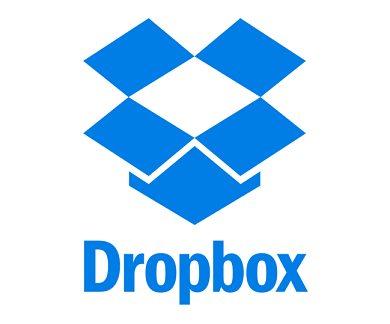 Features
Very easy to use
To begin using DropBox, the service requires that you download client-side software into your computer. After that, it becomes very easy to use DropBox for sharing files with your clients.
Enhanced control over your files
DropBox allows you to exert additional control over your files during and after sharing. For example, you can upload the files into your DropBox account and then share the link through email with your clients. The software will then inform you when the files are viewed or edited by the recipient. In addition to that, you can synchronize DropBox with your computer's file system so that any new photos are automatically uploaded into your DropBox account.
Pros and Cons
Pros
DropBox is very easy to use after installation
You get up to 2GB of file-sharing capacity for free
You exert control over your shared files
It can synchronize your files automatically
Cons
The installed client-side software occupies space in your hard drive
Why you should use DropBox
When you want to share files easily with your clients, DropBox is a great way to do it because it is simple. You can share the files as a link through an email. It is also very easy to install and use afterward.
PixieSet
Every photographer should use PixieSet to share photos with clients because this service was specifically built for photographers! Its Free version provides 10GB of transfer capacity! It uploads and downloads very fast and secures your files with encryption during the transfer process!
Features
Its Free version has everything a photographer needs.
PixieSet is available in Free and Pro versions. The Free version provides 10GB of file-sharing capacity and operates at very high speeds. It enables you to share, deliver and track your photos with lightning-fast precision.
It has an intuitive interface.
Your clients can experience speed and convenience when receiving your files because PixieSet allows them to download photos from a gallery. In this way, its workflow has some social media functionality to it.
Ample security is provided for your files
PixieSet provides ample security for your files during the transfer process. Your files are encrypted while en route to the client. They are also secured using 4-digit PINs only known to you and the customer for additional protection!
Pros and Cons
Pros
Its Free version provides everything a photographer would want
The upload and download speeds are very fast
There is ample security for your photos
The interface operates as a social media gallery
Cons
You cannot right-click within the administrator interface, thus limiting control
PixieSet does not support video file sharing
Why you should use PixieSet
PixieSet was built specifically for photographers, so it contains all the features that a photographer would desire. It is very easy to set up, and the Free version provides 10GB of file sharing capacity. Moreover, your files are encrypted enroute, and you can lock them with a 4-digit PIN!
Why a purpose-built photo-sharing service is necessary
From experience at PixiFixi, we have found that photographers consistently use DSLR cameras to take high megapixel photos. An example is the Canon 5DX, which takes over 50-megapixel photos. As a result, the images have spectacular detail but end up being very large.
When you have more than 100 large images to share with a client, it can be challenging to use traditional file transfer methods. The purpose-built photo-sharing services described above were developed for this reason. They make it easy to organize the PSD files and send them rapidly to the client.
Additional features, such as file tracking and encryption, further enhance the experience. These photo-sharing services even allow the client to view or edit the photos for feedback. As such, a photographer needs to use a purpose-built photo-sharing service for seamless operations.
Conclusion
The process of sharing photos with your clients is often overlooked but is of prime importance. Taking and editing photos is the beginning but delivering them is the final step of professional photography. The file-sharing services that we have described above are excellent for this purpose because they have features that suit photographers' needs.
With these services, you can upload and share photos in bulk and track their delivery process. You can also encrypt the photos and secure them with customized PIN numbers. For complete client satisfaction, you can present the photos as a gallery to scroll, view, and edit at their comfort. Even better, you can give the client some viewing or editing capability.
All these facilities are presented through user-friendly interfaces that you can learn in minutes. As a result, these platforms are the best way to send photos to clients today!