Shoe photography is one of the most creative things in the world of product photography. If you are wondering how to do so for your online store, this article is for you. Getting clear, elegant, and top-quality shoe photos are essential for driving sales online. Most consumers buying from e-commerce stores look for something whose first impression is eye-catchy and entirely pleasing.
Does your online shoe business drive less traffic or low sales? Well, it is high time to revisit your shoe photography skills today. It could be that the product photos look ugly and unappealing, which people will always avoid visiting your website. Besides, most of them lose interest in buying shoes regardless of how quality they are.
Other than the obvious things like high-definition cameras and lenses, there are tons of factors that influence the final image's appearance. This article will discuss the top 10 tips for shoe photography that will help you create quality and attractive photos. Therefore, you can have every reason to impress your customers and even win their hearts and minds. As such, your business will grow to the next level.
Do proper research and plan
Your journey for getting outstanding shoe images starts by having a suitable plan and doing the appropriate research. It may seem an obvious process for most of us, but trust this, it is essential. Usually, most of us grab a camera and start trying to adjust some settings, and think we're ready for the big task. That's not true.
Planning for shoe photo shooting won't take you hours. It is pretty simple to take your pen and a notebook to start writing. Ask yourself simple questions like how many pairs of different shoes you will capture? What colors do you need, angles to use for capturing the images? And how long should it take you to do the shooting?
By doing so, it will be incredibly time-saving for you. After that, you can now start doing research on what items the process requires. You can also decide where to shoot the photos, including other necessary information that would be helpful.
Focus on Shoe's Details
Focusing and paying close attention to the details is the next critical shoe photography tip. Most photographers tend to ignore the detailing their products have, which affects the final image quality. Therefore, you should be keen on every detail of the product under the camera and ensure you don't lose anything.
In such cases, you need to ensure the shoes are clean and dust-free as they may affect their appearance. See whether the laces are well tied. If not, do it properly. As for heels, wedges, and other kinds of footwear, adjust the straps well.
Other than that, focus on the surface the shoe sits on. Be sure it is clean and dirt or grime-free as it may ruin the appearance of the final image as well as your efforts.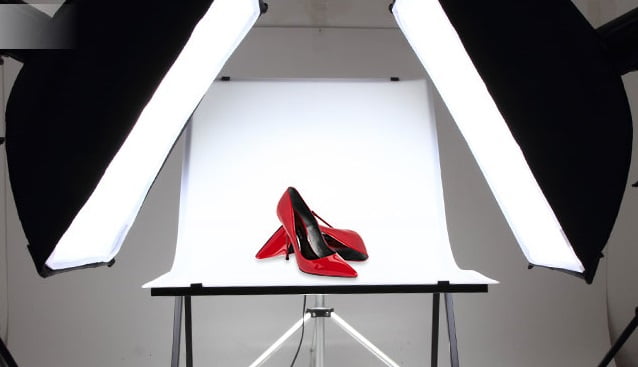 Don't use busy backdrops
Usually, backgrounds serve an essential role in any product photography. When it comes to shoe photography, you'll need to use a background that gives an excellent match with your shoes. Most photographers prefer using white backdrops as they generally provide a sleek and trendy look. If not white, consider a neutral colored background that will fit your needs. And avoid backgrounds with other objects as they will steal attention and make the actual product irrelevant.
Use an outdoor location
Choosing the best location for capturing footwear is often confusing. But, an outdoor setting can be the ideal option. It allows for natural light, which is mostly recommended for any photography event. Typically, shoes require adequate lighting making it quite tricky to make the shootings in an indoor setting.
However, ensure there is even distribution of light for excellent highlighting of the details. Don't place the shoes on shiny surfaces as there may be light reflections and even create shadows that are not good for the final image.
Consider the shape and size
When it comes to product photography, size and shape are always vital factors to consider. This means that you should display the shoes in the best way possible to capture everything. Stuff the shoes with pieces of cloth or cotton to give them their exact size and shape. Please leave it to stand alone on the surface or use threads or floss to support them. This way, the customer can easily visualize and fall in love with the way they look.
Use suitable lighting
Generally, lighting plays a critical role in the world of photography. You may have the most powerful camera, but all your efforts will be useless without proper lights, as you won't get the images you want. As stated earlier, natural light is the best of all, but artificial light would serve as the best backup system in cases where it isn't enough.
Give focus to your shoes
Focus is yet another essential factor that contributes to the final photo quality. It would help if you always focused your mind and the camera properly to get every shoe detail. If you fail to do so, the shots may create tension, distract, or confuse your audience. It can be wise to use a high-quality AutoFocus camera mounted on a tripod as you can quickly get well-focused and still shoe images.
Try different shooting angles
Capturing a single image from one angle may never be enough. A professional photographer often takes shots from various angles and styles. So, it is advisable to photograph your shoes from all possible angles. This will help you make creative shots that will give your shoes a unique look your customers love. Also, you may decide later on which image is perfect for use. Most importantly, be sure to capture images that show the entire shoes.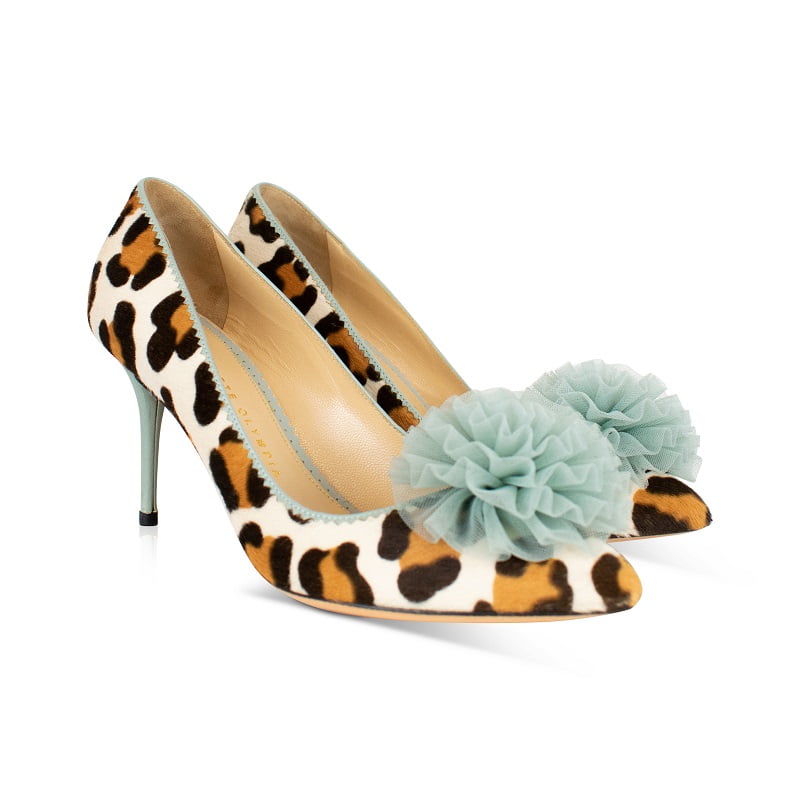 Retouch your photos
Once you finish capturing your shoes' pictures, the next essential thing to do is retouch or edit them. This stage is quite tricky because it may result in poor-quality photos when not properly done. Want to do that perfectly? The first option is to use appropriate photo editing software and follow simple steps to remove your images' flaws.
For a professional touch and top-notch results, consider a reliable photo editing company like FixiPixi. Our experts use the most upgraded software and technology to give your shoe photos a crisp and fantastic look. So you can choose our photo retouching service to get the best result. Because our team is also expert for shoe photo editing service.
Use models
Although this tip may be quite costly, using models can be the best way to make excellent shots and sell your shoe fast. Whether crafted or human beings, the models used help customers visualize how the shoes will feel and seem when they are put on. Besides, they add attractiveness and elegance to your images. More importantly, models help communicate the outfit that will fit the shoes.
Conclusion
Shoe photography is more of just getting amazing photos and selling your footwear. It is more of showing your photography skills and talent. With the above tips, you can rest assured of getting clear and impressive images for your online shoe business. We believe these tips will be helpful for successful shoe photography.