Photography is an art that takes days to build and furnish. It requires patience and a keen eye to detail. For you to capture epic photos, you must have a camera that backs your talent.  Though the best cameras may defer in megapixels, sensor size, lens, and many things, they all use a charged coupled device to sense their environment before taking pictures.  Though other features are important too, the camera's resolution and the camera sensor play a major role in producing quality images.
Note: If you are an e-commerce business owner you can choose cheap image retouching services. We provide 2 free trials for our valuable clients.
What is Product Photography:-
Product Photography
Photography has a ton of branches but one that has been taking headlines by storm is product photography. With an advance in the E-Commerce market, product photography has established itself as not only an option in marketing but a must-have skill for any e-commerce platform. Product photography is a type of photography that seeks to accurately represent a product while also attracting it to the intended clientage.
Types of product photography
Product photography as a branch of photography also has its own types. As you scour through the internet, you get to see various products as long as their measurements. Product photography/e-commerce photography basically explains various details as a product. Coupled with various techniques, images appear top-notch and a rightful description of what you intend to buy. Here are ten types of product photography
Simple studio product photography
White background images
Use of a scale to detail a product's size
Product grouping
Product action shots
Lifestyle action shots
Studio setups
Conventional product images
Hanging products
Large products
How to set up a product photography studio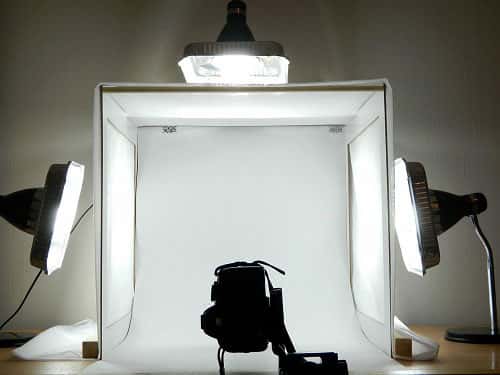 How to Setup
For rookies, the first product shoot may seem a stupendous act and in reality, it can be true, but with constant practice, you can produce breath-taking photos. The key to producing these breath-taking relies on processes that satisfy needs. Ensure you optimize them and create a set of rules to insure you create the best pictures. Nonetheless, if you are wondering how to set up your studio, here are five tips on how to go about it.
Set up a background and a product
Having the perfect background ensures that your editing process is simple and convenient. It is advisable to use a white/light backdrop since it is easy to remove while retouching your pictures. There are several ways to improve your background. You could use a light tent and an office chair and table to set up a shooting table.
After setting up the above items, you are now required to set up your product on a flat surface. Once your lighting is right, you can now then shoot your product.
Make sure your lighting is right
If there is one thing that will determine your image quality, it is light. Finding the perfect balance in your lighting will determine the quality of your image. However, two options can help you out:
Studio light is best suited if you have a planned budget or have created a light box
Natural light is best suited if you have improved a mounted chair sweep. Natural light is ideal for small spaces and it is easier to exploit.
For you to have the best lighting balance, place your shooting table next to a window, especially one that allows more light. In case the lighting is excessive, consider placing a piece of cloth.
Use a tripod
By using a tripod, you get to have more control in your image in terms of consistency, focus, and stability. If you try to focus the entire product and you limit your movements, then you are likely to end up with blurry images.
Have the right camera
A perfect camera will give you the perfect image. A DSLR camera is an ideal camera for these types of photography. However, in case you have a good smartphone, you can still do a good job.
Work on your processing
To achieve that wonderful look, you need to retouch your pictures. Even though you used a smartphone to take pictures, your editing will determine whether you did an average job or an excellent job.
Importance of product Photography Lighting –
Important
As mentioned product images are normally used in e-commerce platforms to explain a product's detail and specification. When done correctly, the perfect light ensures you get the perfect shot. For you to have this perfect shoot you have to have the right amount of light pressing down on your image. If you realize the shadows are extremely harsh you could always use a pasteboard/cardboard on any side of the object.  This will help in softening and also reflecting light. Ideally, it is advisable to have your photo-shoot when the sun is at its brightest level. It is noteworthy, more light is better than lesser since during your editing session it is complicated to add more light. Lastly, never shoot under direct sun rays; this will create more shadows for you which will complicate your process.
Product Photography ideas and technique: –
Backdrop
Setting up a backdrop is simple. You can begin by setting up a table against the wall. Now, attach a piece of the placard and attach on end to the table and the other to the wall. Ensure the card passes through the table horizontally and to the wall vertically. This ensures you avoid creases to your card. This technique is meant to create a white background that appears clear and seamless.
Lighting
The next step should involve exerting a barrage of light for your products. Sometimes having two light setups can improve your image lighting when compared to natural light. The ability to control the different aspects of your light such as shape, size, and power gives you control of the type of image that you produce.
Positioning
Setup your camera on a tripod and place your product to your backdrop. Since you are working on product photography, it is ideal to use a focal point of between 35 millimeters and 100 millimeters. Before settling on the right position, take some test shots and adjust your light as much as possible.
Reflections
In case you would prefer having a reflection underneath your product, then consider using Perspex plastic. Shoot down your image at a slight angle to include the reflection.
Details
In case you would prefer having a reflection underneath your product, then consider using Perspex plastic. Shoot down your image at a slight angle to include the reflection. Depending on your product's size, a macro lens may help in taking a detailed shot. Macro lenses are ideal in focusing along with close distances while also maintaining their sharpness since image quality degrades over short distances.
Accessories
Purchasing other accessories such as light stands, diffusers, strobes, and speed lights can boost your image quality.
Product Photography using Smartphone / iPhone
Photography using Smartphone
In the traditional era, using a smartphone was not feasible, but in contemporary society, technology has come a long way in producing exemplary smartphones that have impeccable camera quality. Typically an ideal smartphone should have over 12 mega pixels of the camera and also support an autofocus feature. Other required items include light, backdrop, table and tripod. Additionally, having external lenses can help you in increasing your focus while improving light. For instance, if you need to zoom in on an image, then you need a telephoto lens since your device is limited in terms of the distance it can focus.
However, when shopping for external lenses, be on the lookout for incompatibility. For instance, the iPhone supports a dual camera setup and it isn't compatible with lenses of previous models. Additionally, there are the host of photo shooting apps that are also coupled with editing features. Howbeit, how do you settle for the right one? Well, to pick the right app, we insist to follow-up on the app's reviews. This will guide you on how to go about it.
How you can make Gorgeous your product photos:-
Gorgeous your product photos
In case you are starting out on this type of photography, then you need to be aware that the process is a trial and error situation. However, with image editing services all major flaws made before reaching this part will magically disappear. Image editing covers flaws that range from background errors, colors, shadow addition, mannequin manipulation and among others.
Compared to other photography steps, editing is a time-consuming service that requires a bit of a keen eye. Nonetheless, there is a ton of image editing apps that will help you overcome this problem. Nevertheless, for you to minimize your workload ensure you have a wonderful base photo. Ensure you have an imagination of how you want it to look. This relies more on the amount of light you give your product. It is possible to tweak the color, brightness, and saturation of an image while editing but it is near impossible to tweak blurred images.
While sing photo editing apps, work on their brightness, this helps you minimize shadows. Additionally, it is essential to be aware of blow-outs. These are white spots that appear on an image as you tweak its brightness. Lastly, using collages and texts can add more oomph to the images. You can add an overlay where you can easily add any text to an image.
Conclusion
Product photography has been the in thing when it comes to marketing. With various techniques product photography has driven product sales to the roof. The idea behind product photography is simple and can be done with minimal effort and tools e.g. a smartphone.