Adobe Photoshop is a great software made by adobe. In 2021 photoshop has no good competitor. Because photoshop has lots of features and customization options, so officially, 16M+ people use adobe photoshop and unofficial 25M+ users use it. However, come to the main point, you may come here to know how to remove your photo background in photoshop.
FixiPixi is a professional photo editing company and we have 7+ years of experience in photo editing. So we know better how you can easily remove your picture background. We will share 3 effective way that helps you to remove the background of your image. So let's start…
How To Use Pen Tool: 
The pen has been the most powerful and essential tool, in Adobe Photoshop. Pen tool It's the most accurate way of picture cutout. There are a large number of selection tools in photoshop; the Pen tools are the only tools that give you excellent selection because pen tools use vector technology. So if you want to cut out any object with clean, sharp ages then you must have a pen tool.
Use my image the cutout the sunglass and open the pen. A tool so let's go select bar and select the pen tool. There are different types of pen tools. As we can see but right now I'm using first pen tools.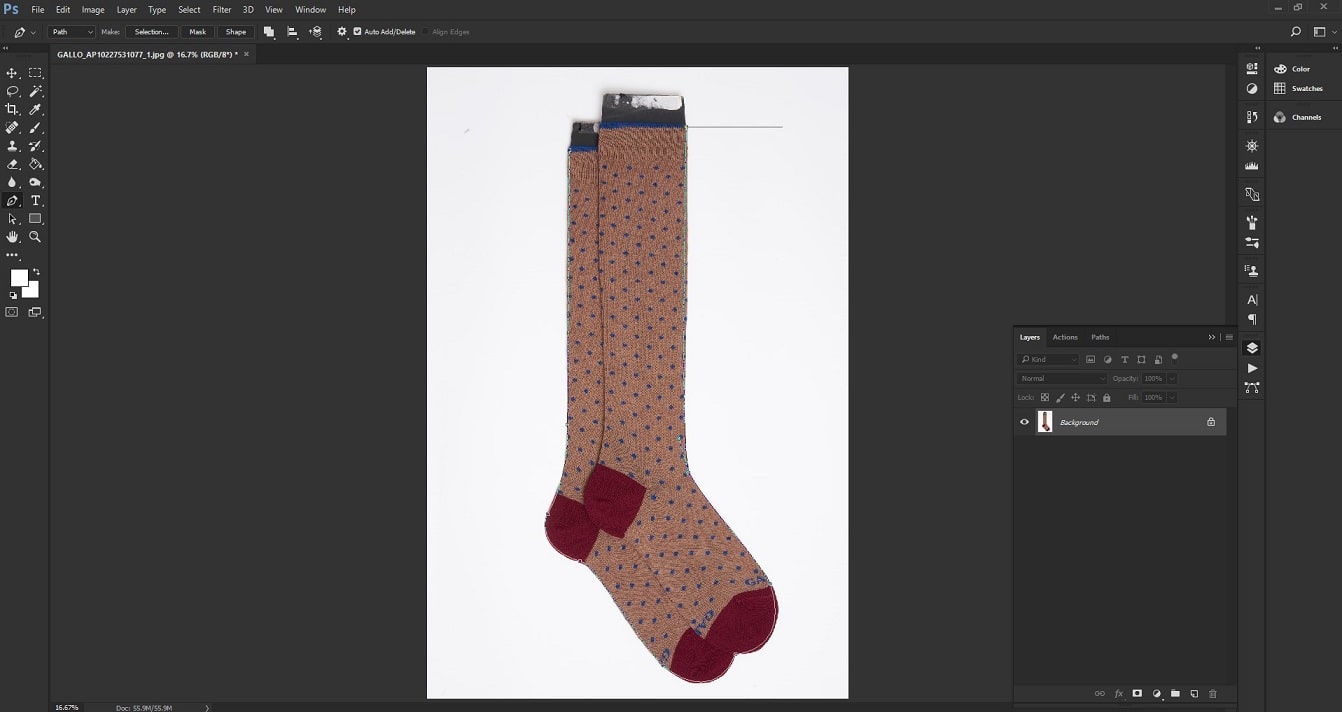 When we start drawing with I Suggest, we start with any corner pint an object and very few take a control point now con. Click and drag out and you can see moving a hand control point now, Click and drag the next control point and pen this setup handle it properly.
Continuous to draw the like, that and complete the selection and select the layer and press control + Z . To create A new layer of the selected poison and here.
It's cut hope properly from the path. Let me Zoom in here, you can see the ages of objected. It the still very sharp, so with the help pen tool, you can get a very clean, sharp and accurate extraction, more than any other Extraction Technik in photoshop because it follows vector technology.
How To Use Magnetic Lasso Tool:
Magnetic Lasso tool is the most basic and straightforward selection tool in photoshop. Magnetic Lasso tool again types of the lasso tool to select that. We have to click that Shift + L we going to move to the lasso Option. The Magnetic Lasso tool is an edge detection tool.
Why you are moving around it, the selection it's searching for the edge. Then snape the selection outline to the edge and cling to it like a magnet. So if you have images that have a deep contract for somebody standing for a planned background, magnetic tools will help you create a selection.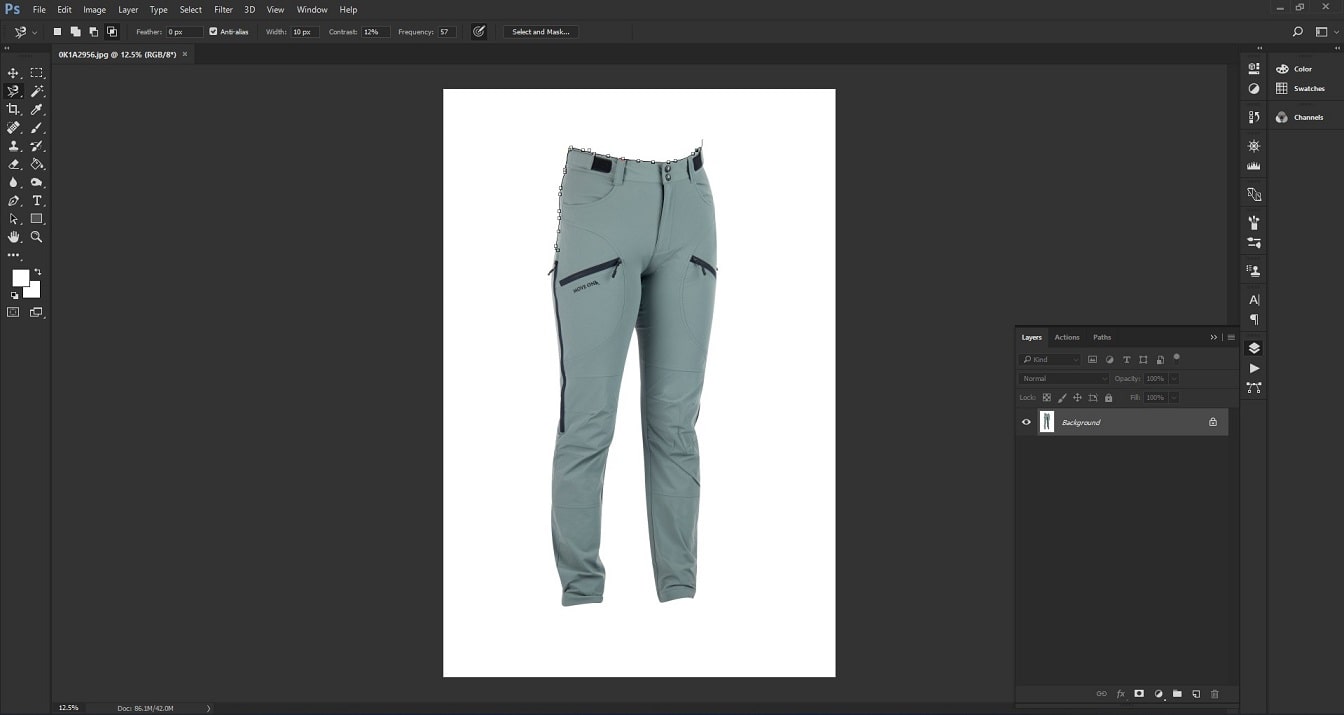 You can even achieve transparent images through this tool. So let's move The photoshop tool and about this tool, the magnetic lasso tool which under the lasso tool polygonal lasso tool and here the find a magnetic lasso tool and select and you have magnetic under the inside as you can see.
Tool it's an edge detection tool it's actively searching for the ages. Of the cheek as moving around at it's not a selection. On the line and click like a magnet. I am just going to quickly show what I mean if you can see it's looking for ages, so a magnetic lasso helps my batter when I have struck the difference between objects in my batter.
It's I have to click my mouse slowly and go so magnetic lasso better help me. When I have struck different better then also and moving and moving slowly before I create the selection that remembers you have your mouse on the touch.
The path I am pressing my touch Path continuously. I am not left at and I am around this subject and I have created an excellent selection. I can come here to my options panel and bring another layer and you can get an attractive option and press the control C And bring another layer and background layer, press the control V.
So it's super cool to use the magnetic tool and Stick like magnetic with the distance ages So I hope it's content you. Understand and about the Magnetic Lasso tool.
How to Use To Color Range Tool: –
Colour Range is one of the best Magical and creative useful tools in photoshop. Have you ever wanted to cut an image with a solid background, like say pink or blue or green, and wonder what the best tool was to use in Photoshop? At would be the Color Range Tool.
So we will use the Color Range tool, to cut out this subject from, This green-is background. And we already have a subject layer. And then I have a textual layer below it. And then I have a Color-fill layer and then I'm gonna use it for testing the cutout at a different point.
Just to see if any areas are still Showing any kind of colour. Fringing from this original colour, the colour range tool is at the top under select colour Range. We are going to be using the sample colours, so make sure that is selected. There are all these other options, But this option is going To allow us to use them.
This eyedropper tool is right here. We want the fuzziness all to the left. We want this selection to be clicked. We want to see the actual pixels or the colour that we're selecting in the preview, and we want the selection preview to None right Now, and uncheck invert so now eyedropper selected, click once the image.
Then click plus eyedropper, and you can click Drag, or click anywhere
Selecting the colour, don't click on the hair and just click by the around you can the preview and that We have got a pretty good selection. But what we want to do is, we want to see a preview of how it looks, and we can try any of these other preview-selection modes and see.
which one looks best, and so acutely see what is going on. I will go with the White matte, and I am also going to click this invert button because you can see it from the preview. That's, white areas, which are the areas that are selected, are the background and we want the subject chosen.
So if you click on the invert, we can see the real-time where we have a selection and you can see different changes. So the colour ranges tool has many uses. Probably most cases commonly use these tools. So I hope did we benefit and we have got a lot of information about the Color Range Tool!
Conclusion:
If these 3 ways help, you can remove this background in images so easily. As you can see, there are a lot of ways to remove the background from the images. The different tool has a different workflow, but it's best easy so the background is removed in this way.
So we recommended at First you can try it then you can choose another option. So we hope to enjoy these 3 best ways to remove background in Photoshop!